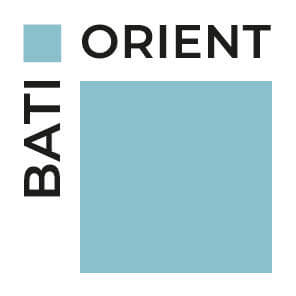 Naturally harmonious in shape, the pebble is a 100% natural decoration product. Originating from Balinese beaches, precious materials dating back several millennia were quickly exported to the West to decorate bathrooms, shower trays, terraces, swimming pools, garden paths, ponds. Sliced or round, the pebbles are naturally sculpted and colored, bringing to your interiors the minerality and warmth of a stone with soft and harmonious curves.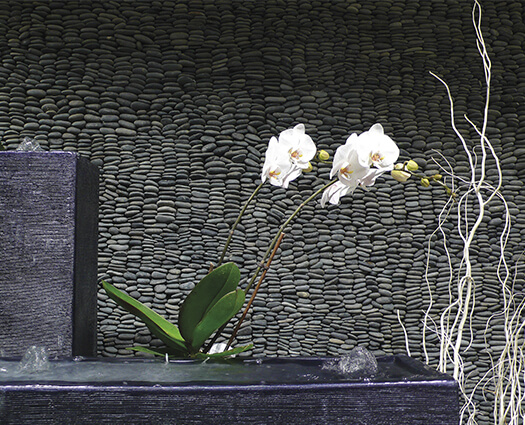 Used indoors, as outdoors, the pebble is ideal for walk-in shower floors and fits into every corner of the garden. Glued on mesh, it is easily applied on large or small surfaces.
Reconstituted Stone Mosaics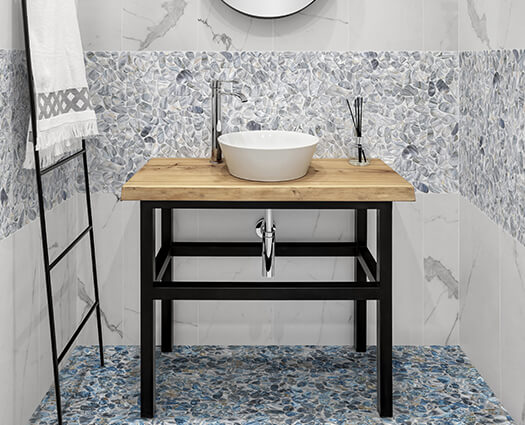 Our "reconstituted" products are a Bati Orient exclusivity. Manufactured with stone powder, resin and colored pigments, this process enables us to produce unique stone shaped items with colors that we cannot find in nature.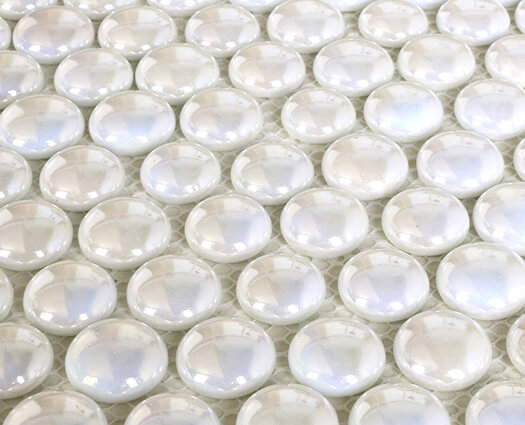 The velvet touch of glass combined with the varied shapes of the mosaics, offers a multitude of decorative options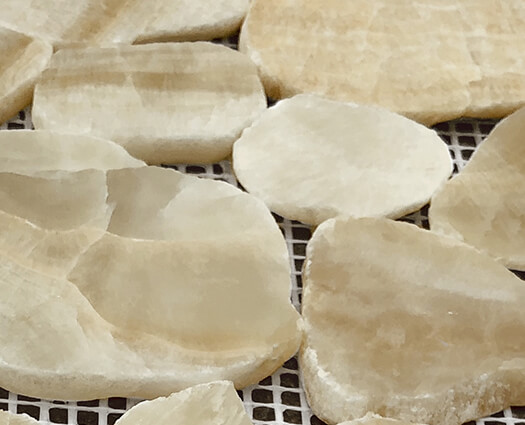 The star of shower floors, is now placed on the wall as a border or in full look for a natural and mineral rendering.The curved pebbles bring softness and warmth to your interiors.
Discover our complete range of Pebble Mosaics