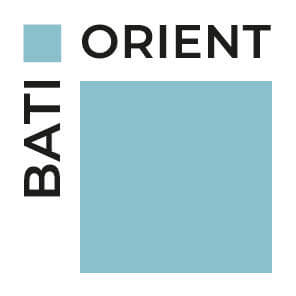 Our Round Mosaics have been increasingly popular in recent years with the addition of multiple decors and effects. Versatile and resistant, they decorate walls and floors in bathrooms, kitchens , living rooms, offices, entrances and bedrooms, we even see them on furniture or restaurant counters.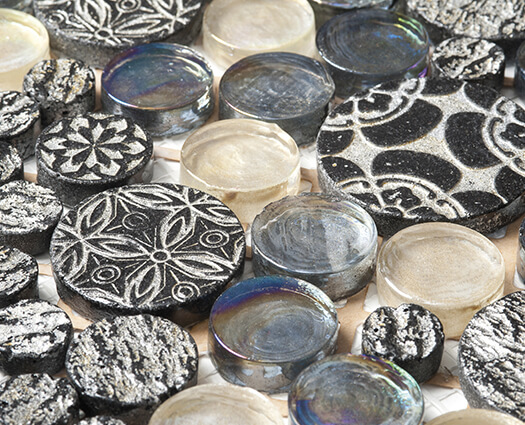 Stone blends into any interior for a unique effect with warm and natural notes.
Reconstituted Round Mosaics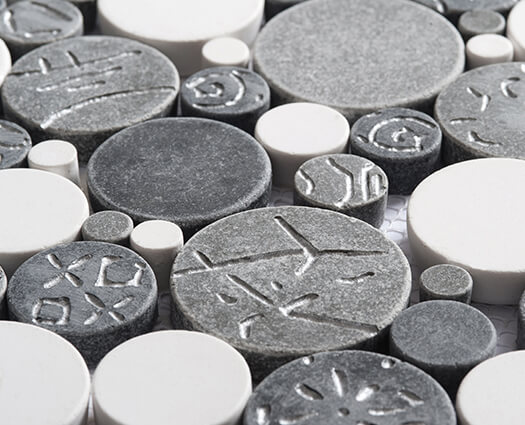 Our "reconstituted" products are a Bati Orient exclusivity. Manufactured with stone powder, resin and colored pigments, this process enables us to produce unique stone shaped items with colors that we cannot find in nature.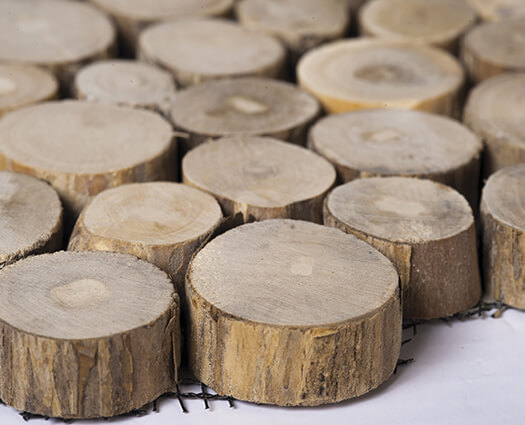 A unique effect with this warm and natural material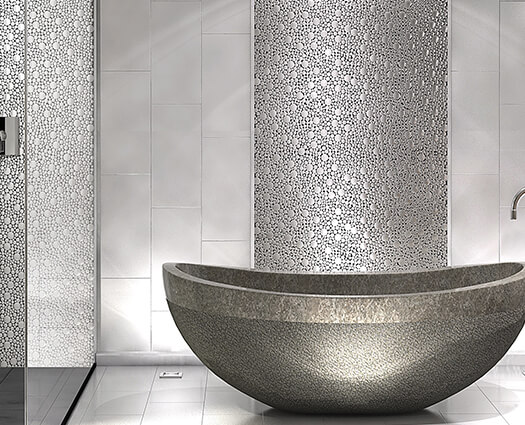 A touch of relief effect and character to soften or on the contrary awaken a monochrome decor, as a partial or full install.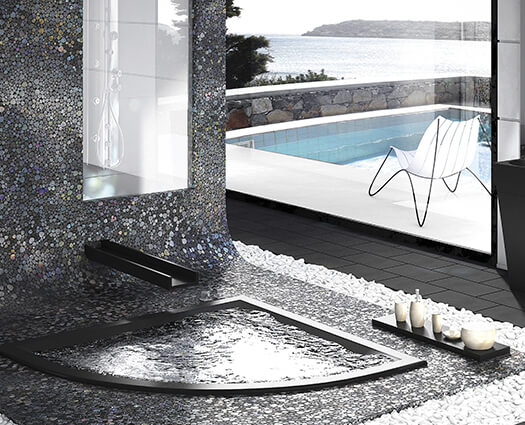 The assembly of materials and the subtle combination of colors bring light and contrasts for a decor of character.
Discover our complete range of Round Mosaics