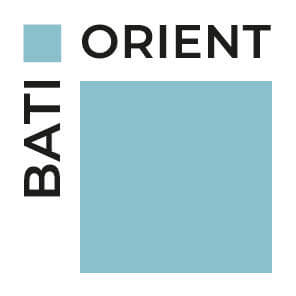 Known and recognized, the Bati Orient icons are immediately identifiable.
Endowed with a design with personality, rewarding itself with a classic modernity allowing an innovative pose, the Bati-Orient icons harmonize with all the atmospheres and all the styles of decoration.
Reconstituted Pebble Mosaics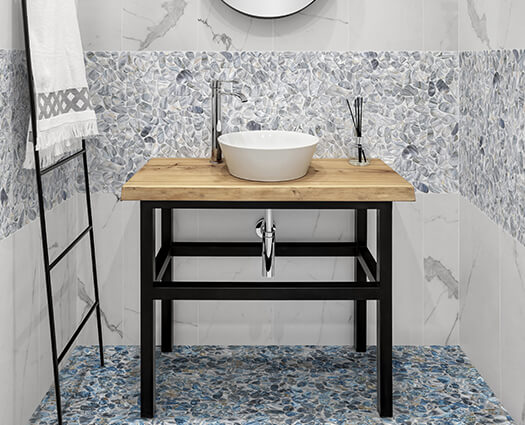 Our "reconstituted" products are a Bati Orient exclusivity. Manufactured with stone powder, resin and colored pigments, this process enables us to produce unique stone shaped items with colors that we cannot find in nature.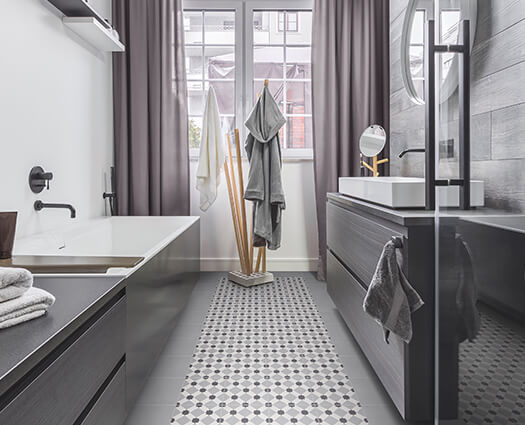 It combines classic patterns and current colors. The matte and velvety aspect of the tile and the years of patina deposits add a unique character to these timeless decors.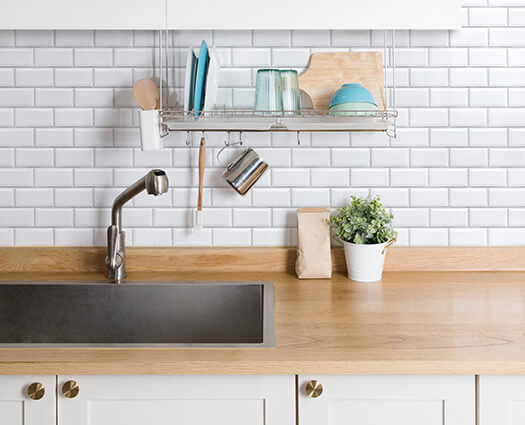 Star of the bathroom and the kitchen, the subway tile is the chic, retro or industrial decorative element that brings a modern and urban charm to any room.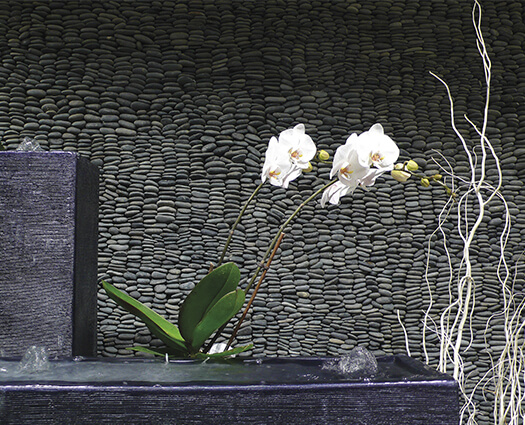 Used indoors, as outdoors, the pebble is ideal for walk-in shower floors and fits into every corner of the garden. Glued on mesh, it is easily applied on large or small surfaces.